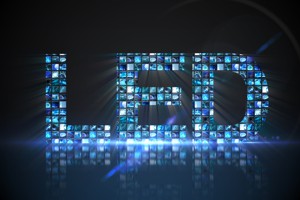 LED video walls offer a lot of possibilities. If you're thinking about marketing video walls to your customers, you should understand the myriad of ways that people, businesses, and organizations can use this technology. Once you're armed with that information, you can more effectively pitch video walls to your clients by highlighting how they can use this technology to meet their goals. To help you get started, here is a look at just some of the uses for video walls.
1. Control Rooms
Video walls were a standard feature in control rooms long before they were embraced by the general business community. In control rooms, video walls allow you to monitor video streams, networks, and other important content on an interactive central display. You can also create a shared platform that allows users from multiple locations to collaborate, allowing you to share information between teams easily and speeding up the response time to various incidents.
2. Signage Displays
Video walls have been used outdoors in large scale architectural and signage displays for decades. For example, if you walk through Las Vegas or Times Square, you can see all kinds of video walls advertising shows, promoting big brands, and displaying the headlines of the day. Because these signs tend to be relatively far away from the average viewer, they can feature a relatively high (less dense) pixel pitch.
In contrast, indoor signs are usually closer to viewers, and because of that, they need a lower (denser) pixel pitch to be seen clearly. Through the years, as manufacturers found ways to decrease pixel pitch, LED video walls started to move indoors, and now, they are used as indoor signage just as they traditionally have been used for outdoor signage.
When used as signage, an indoor video wall can welcome people to a building, advertise products inside a mall, show advertisements for a variety of vendors, or accomplish other functions. Because they can host constantly changing dynamic content, indoor video wall signage can drive branding, show off an organization's visual identity, and establish tone.
3. Presentations
Indoor LED video walls can also help to support presenters. With a projector, presenters can only go through a series of preselected images, graphs, or videos. But LED video walls feature-rich software allows presenters to manipulate content during their presentation.
They can change the arrangement of content windows, alter the scale of the images, zoom in on part of an image, layer images, and more. With some types of software, presenters can also create custom assets or set up automatic presentations.
Projected images get washed out if there is a lot of light in your space. In contrast, LED displays feature brightness levels that can be easily seen outside and in well-lit indoor areas. Because of that, when you are using an LED video wall, you can keep on the lights in your auditorium which allows your audience to take notes easily, walk around safely, and reduce the risk of falling asleep.
4. Entertainment
When used to support an entertainer, video walls play a similar role as they do when used by a presenter, but in this environment, the content tends to be more dynamic and the performer is less likely to directly engage with the screen.
Instead, the video wall may show video of the performance so that viewers in the back can see what's happening on the stage. The wall may also bring different colors, graphics, and images to the background of the stage to enhance the visual appeal of the show.
5. Military
The military, U.S. federal agencies, and similar groups around the world use video walls for conferencing and to support collaboration between teams in multiple environments. Users can also bring together visual data from remote locations to a central platform so that they can create an operating plan that takes multiple data points into account. Militaries and federal agencies can also use rugged and portable video walls to create tactical operations centers in remote locations.
6. Education
Schools use video walls to support educational presentations and to engage students more effectively in the classroom. They also use video walls to enhance communication and share announcements — for instance, a video wall in the foyer of a school can welcome visitors to campus, while also displaying announcements and information about upcoming events.
Indoor LED video walls can also help to bring distance learning opportunities to students, enhance collaboration between remote colleagues, and facilitate interdepartmental research by bringing together disparate information on a shared visual platform.
7. Sports
Professional sports arenas and even college and high school stadiums now frequently have video walls. In this environment, video walls hang from ceilings, sit-in end zones, or get mounted to walls. In these positions, they can show replays, display ads for sponsors, get the crowd on their feet with special graphics, or play a variety of other roles. They can also work as electronic scoreboards.
The potential uses for indoor video walls are limitless. When you understand the potential offered by video walls, you can paint your customer a picture of how video walls can improve their missions. That improves your ability to pitch video walls to your customers and to show them how this technology can help them meet their goals more effectively. Want to learn more? Ready to order wholesale video wall supplies? Then contact us today.