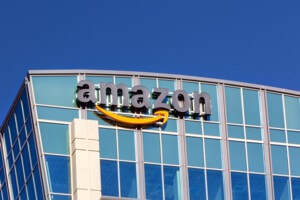 We have joined the likes of Netflix, Airbnb, and the Ministry of Justice by using Amazon Web Services (AWS). AWS offers storage space for large databases, bandwidth for websites, processing power to support remote software, and more — all of which helps to support our company's operations. Beyond that, these services add value for our clients. Here is a look at just a few of the benefits we gain by being hosted on AWS.
Improved Scalability
Amazon Web Services provides us with built-in scalability. Whenever we want more tech resources for a project, we can access whatever we need quickly. If we're working on a temporary project, that means we can complete that project with the right tools, without driving up the cost of the project by wasting funds on new equipment or other capital expenses. We can also instantly scale up or down and add or subtract resources based on our customers' changing needs.
Reduced Overhead
With Amazon Web Services, we pay for the exact services we need. We don't have to waste money or resources on costly hardware, data centers, or servers, and at the same time, we get access to extensive storage and processing power. To explain how Amazon Web Services can improve a project, British journalist Alex Hern wrote that when he decided to train a neural network to write to leaders at the Guardian newspaper, he was able to cut project time from 50 hours to eight hours and at a cost of just £4, or $4.49.
Additionally, Amazon has hundreds of thousands of clients, allowing the company to offer lower prices than other web service providers. By reducing our overhead, we are able to keep costs for our clients relatively low. Outsourcing IT needs also helps to reduce the internal IT burden on our staff, again providing us with more resources to devote to our clients.
Increased Speed and Agility
With a traditional IT set up, you need to invest in new infrastructure when you roll out new tech processes, and that adds delays to a business's forward trajectory. Thanks to cloud computing through Amazon Web Services, we can access the IT resources we need with a single click. That improves our agility and allows us to make tech resources available to our developers or clients within minutes, rather than weeks or months.
Boosted IT Quality
Amazon has over 15 years of experience in providing tech infrastructure and services to companies around the globe. Although many people haven't even heard of Amazon Web Services, this part of the company accounts for about 10% of Amazon's annual revenue, and its operating income is well over three times what the company earns from sales of products in North America. By leveraging Amazon's experience, we are able to improve the quality of our IT services, which translates to improved functionality and better services for our clients.
More Robust Security
Finally, by using Amazon Web Services, we also help to improve the security of our IT services. Amazon embraces the strictest security standards in the industry and regularly does audits to make sure its infrastructure and practices are as secure as possible. That robust security passes to us and ultimately ensures that all client data and processes are exceptionally secure.
We provide wholesale signage materials to clients who work directly with consumers across multiple industries and the nonprofit sector. We choose all of our vendors with our clients' best interests in mind, and we are proud to do our hosting through Amazon Web Services. To learn more about what sets us apart from the competition or to talk about how we can meet your company's needs, contact us today.